The Volvo S90 is a big, good-looking, and popular full-size sedan. Like all Volvo vehicles, the S90 scores high marks across the board in almost every important category. There is no doubt that the new 2020 Volvo S90 full-size sedan has what it takes to get you around Perrysburg
---
What's New in the 2020 Volvo S90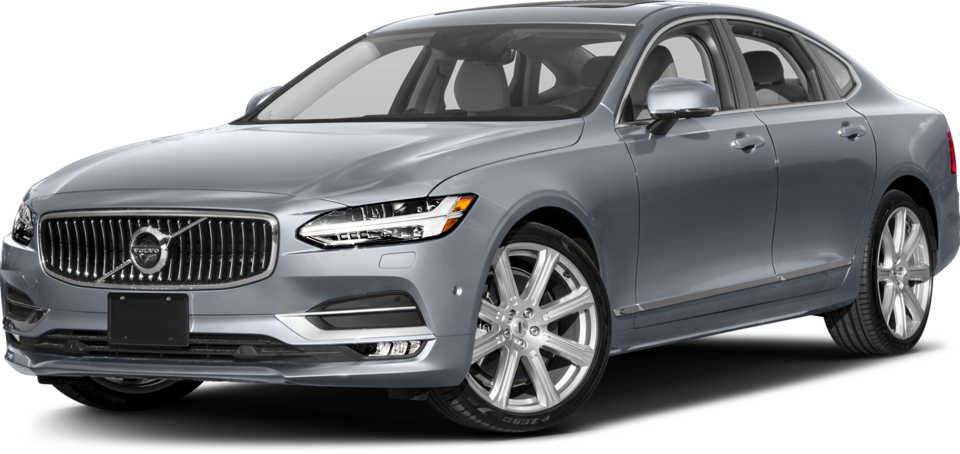 The new 2020 Volvo S90 full-size sedan has many improvements over the previous year's model. Most strikingly is the new S90 upgraded and improved engine. Now, drivers have their choice of several engine configurations that score horsepower ratings over the 300-mark.
---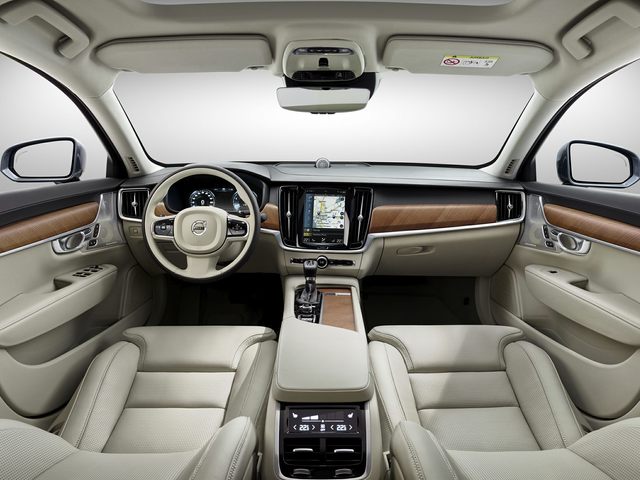 The S90 Interior
The interior of the Volvo S90 is made for luxury. Passengers in this vehicle will have no trouble with the room, as both the front and rear seating areas feature 37.8-inches of headspace. There's plenty of legroom as well since rear passengers have 40.4-inches and front passengers get 42.2-inches. Either way, passengers in both areas of the vehicle get plenty of wiggle room of their own.
That's not all, because the Volvo S90 has plenty of other interior features that make life much easier. It's fully equipped with a panoramic moonroof that lets in ambient daylight and starlight during evening driving around Toledo, providing drivers and passengers a convertible feel without having to expose themselves to the elements. Plus, the panoramic moonroof also has a shade that allows drivers to shut out the light whenever they would like.
S90 Exterior Assets
On the exterior front, drivers can gain great benefit from the LED headlight system. LED headlights tend to be much brighter than other headlight styles, and their innovative design also makes them quite durable and long-lasting.
Other exterior points include the iconic Volvo Grill system, the sleek aerodynamic body, large and powerful brakes, and tinted glass.
Performance
Drivers in the new Volvo S90 will be thrilled by the power levels that this vehicle brings to the table. Drivers have their choice of motors, and included in this list is the iconic supercharged and turbocharged motor known as the T6. It provides over 300-horsepower which is plenty enough for our Monroe drivers.
That's not all, because the S90 also offers a fuel-efficient hybrid option. The T8 twin-engine hybrid puts out a surprising 400-horsepower, and this makes the Volvo S90 a true competitor off of the line.
---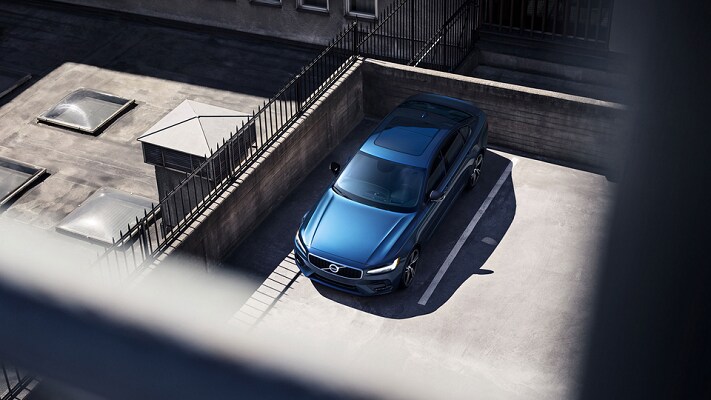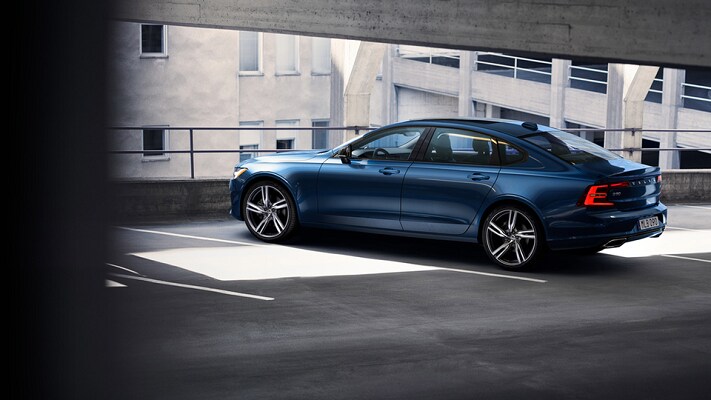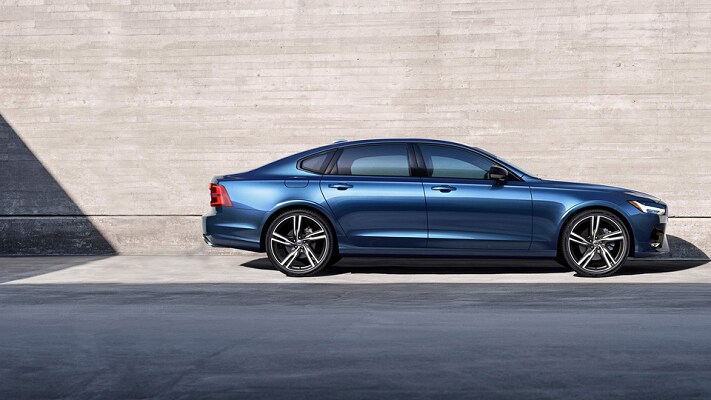 Volvo S90 Technology
In the technology area, the new 2020 Volvo S90 sedan takes a backseat to no one. Vehicle occupants can count on staying connected to the internet, their friends, and just about anyone else through the available 12.9-inch center touchscreen system. The size and the resolution level of this large screen allow it to perform many vital functions without straining drivers or passengers.
This display technology extends to the driver's side of the car in the form of a specialized heads-up display. This heads-up display beams vital vehicle-related Information right into the viewing area of drivers, thus allowing them to maintain attention where it's needed most. Other similar technologies include a voice-controlled interface that enables occupants to control many features that include navigation, phone, and even the interior weather.
Safety is Key in the S90
Occupants in the new Volvo S90 sedan can rest assured that they can ride in secure safety. The new Volvo S90 features many safety options that work both passively and actively to keep passengers and drivers just a little bit safer as you drive through Sylvania.
Some of the other novel Volvo S90 safety technology includes extras like Lane-Keeping assist, blind-spot monitors, rear traffic alert, and many more.
Sorry, no items matching your request were found.
Reset Search
Hours
Monday

9:00AM- 7:00PM

Tuesday

9:00 AM - 6:00 PM

Wednesday

9:00 AM - 6:00 PM

Thursday

9:00 AM - 7:00 PM

Friday

9:00 AM - 6:00 PM

Saturday

9:00 AM - 3:00 PM

Sunday

Closed